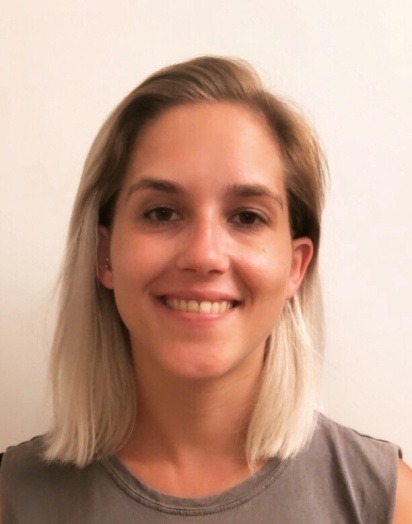 ESR project: Glycan-coated nanoparticles for the enhanced delivery of bioactive compounds
Supervisor: Dr Laura Polito
Institution: CNR SCITEC, IT
Country of origin: Spain
NanoCarb Research: Patricia will develop synthetic methods for the rapid and flexible synthesis of saccharide-coated gold nanoparticles (GNP) by utilising high-yielding coupling methods such as "click" chemistry on gold-NP. She will prepare a multivalent platform based on gold nanoparticles to which different glycostructures and other chemical entities such as immunopeptides and drugs can be coupled. She will also explore analytical methods to characterize the GNPs and assess stability in vitro and ex-vivo and to show the performance of these particles in suitable in vivo experiments.
Dissemination and Outreach
Avelino Ferreira, Patricia Pérez Schmidt, Valentin Cognet , Diana López, Ibon Perera, Miguel Rodríguez, Africa Barrientos. Synthesis and Characterization of Ultra-Small Gold Nanoparticles: Midatech Pharma MidacoreTM Platform. 3rD Glycobasque Meeting at CICBiogune in Bilbao, ES, 12-13 March 2020. Poster.
Gizem Erol, Patricia Pérez Schmidt, Alessia Pancaro, Javier M. Melo Diaz, Africa G. Barrientos, John Porter, Laura Polito, Michal Szymonik, Inge Nelissen, Daniel I.R. Spencer, Arianna Piotti, Marten Beeg, Maria-Grazia De Simoni, Stefano Fumagalli, Marco Gobbi. New nanostructures inhibiting human mannose binding lectin identified by a novel surface plasmon resonance assay, Sensors and Actuators B: Chemical, Volume 360, 2022, 131661. Open Access.
Patricia Pérez Schmidt, Katiuscia Pagano, Cristina Lenardi, Marta Penconi, Ruth Mateu Ferrando, Claudio Evangelisti, Luigi Lay, Laura Ragona, Marcello Marelli, Laura Polito. Photo-Induced Microfluidic Production of Ultrasmall Glyco Gold Nanoparticles. Angewandte Chemie (International edition). 2022. Open Access.
Scientific Background: Patricia holds a bachelor's degree in Chemistry from Universidad of Granada (Spain). After graduating she moved to Denmark to pursue an MSc in Chemistry specialised in organic chemistry at the University of Copenhagen. During her master thesis 'Peptides for the potential treatment of neurodegenerative diseases', supervised by Prof. Knud J. Jensen, she focused on the synthesis, purification and analysis of modified peptides.