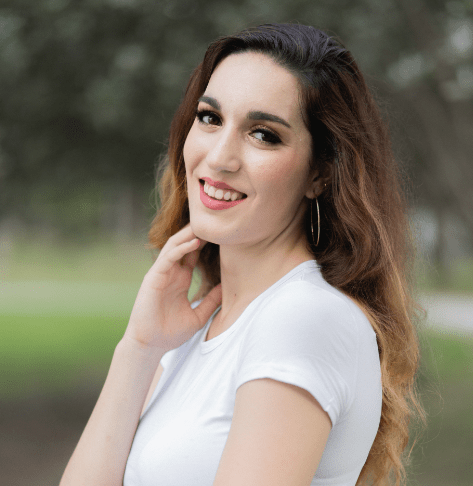 ESR project: Evaluation of the role of surface functionalization of Glyco-NP on the distribution, excretion and crossing of biological barriers in healthy and pathologic mice
Supervisor: Dr. Paolo Bigini
Institution:
Mario Negri Institute for Pharmacological Research, IT
Country of origin: Spain
NanoCarb research: Jennifer's NanoCarb project will determine how specific changes of NPs can significantly influence key-parameters of interaction with the hosts such as: 1) permanence in the bloodstream; 2) hepatic accumulation; 3) biological barriers passage; 4) clearance and excretion. To this end, tracers will be linked to NPs to track their fate in animals through magnetic resonance imaging studies, optical imaging combined with X-Rays in vivo confocal imaging. Ex vivo studies will then be performed to have a more sensitive and resolved determination. The study will be extended to models of focal cerebral ischemia and in hepatic inflammation to evaluate the ability to penetrate into the anatomical target of interest.
Publications and other dissemination material in NanoCarb:
Avelino Ferreira, Jennifer Fernandez Alarcon, Sergio Moya, Paolo Bigini, Marco Monopoli. In vitro and In vivo Biological Evaluation of Functionalized Ultrasmall Gold Nanoparticles for Targeted Drug Delivery. ETP Nanomedicine conference, Braga, PT, 20-23 June 2022. Poster.
Jennifer Fernandez Alarcon, Mahmoud Soliman, Tanja Lüdtke, Eva Clemente, Marko Dobricic, … Sergio Moya, Paolo Bigini and Marco P Monopoli. Long-term retention of gold nanoparticles in the liver is not affected by their physicochemical characteristics. Nanoscale. 2023. Open Access.
Scientific background: Jennifer received her Bachelor's degree in chemistry from the University of Barcelona (Spain) in 2016. After graduation, she was awarded with a FARO scholarship to take part in a 6 months journey, in Pibulsongkram Rajabhat University (Thailand), to investigate in complex carbohydrates and starch fields. She pursued a Master in Translational Medicine for the University of Barcelona (Spain). Her master thesis was under the supervision of Dr. Diego Muñoz-Torrero, related to the synthesis of multitarget compounds against Alzheimer's disease.